Story by David Beard, The Dominion Post
CHARLESTON, W.Va. — The "enemy" status of the coal and natural gas industries was highlighted Wednesday during debate on a Senate bill to encourage natural gas power generation projects in the state.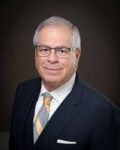 SB 188 is the Network Stabilization and Security Act, which was extensively discussed by the Senate Economic Development Committee.
It begins with a series of legislative insights — statements of legislative sentiment that summarize the rationale for the bill — that coal industry officials saw as the bill's biggest stumbling block.
The results indicate that gas power is severely underdeveloped compared to nearby states with which West Virginia competes for economically advantageous projects. "Projects to generate electricity from natural gas have been undermined by existing regulatory requirements and associated time delays."
Therefore, government agencies should try to promote coordination, simplification and harmonization, the findings say.
Getting to the heart of the legislation, the bill says the Department of Economic Development will identify economically viable locations for gas-fired power plant projects — near gas wells or pipelines, transmission infrastructure and areas that meet state air quality requirements.
Business Development will inform the Ministry of Environmental Protection and the Public Service Commission about the selection of sites.
The bill then requires expedited approval to get the projects going.
Sen. Mike Stuart, R-Kalawha, opened the debate and questioned why the bill never mentions coal. "West Virginia is under attack; The entire fossil fuel industry is under attack."
That brought Chris Hamilton, President of the West Virginia Coal Association, to the podium to state his concerns.
He tempered his comments several times, saying coal has always worked closely with his oil and gas peers. "We have a long history of working together."
But some gas managers, he said, have said publicly that they want to oust coal. And lawyers could intentionally misapply and exaggerate the bill's findings in court to undermine the coal industry in disputes where natural gas wants to make itself the dominant commodity.
He has no intention of killing the bill, he said. "We welcome and support the full development of our natural resources. … We support this law going forward."
What he wants, he said, is to tone down or remove the results.
Nationally, natural gas accounts for 42% of electricity supply, and coal less than 20%, he said. About 70% of recent power outages have been due to outages in natural gas supplies. So coal just wants a level playing field. "We don't think we should trade one energy job for another."
Phil Reale, who represents gas and oil association GO-WV, also wanted to be friendly. "I don't see this as a dispute between natural gas and coal." The bill is intended to encourage the use of West Virginia's resources. New coal-fired power plants are not expected across the country, and there is a lot of interest in gas-fired power plants and their lower electricity costs.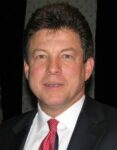 Reale pointed out that natural gas accounts for just 4% of West Virginia's electricity generation. Ohio has 13 gas-fired power plants, Pennsylvania has 26, and West Virginia has zero.
Getting rid of the mountains of red tape here, he said, could open the door to economic development and help get West Virginia's gas to markets where it's needed.
Curtis Wilkerson has been called to the podium to speak about three gas-fired projects he has worked on – in Harrison, Brooke and Marshall counties. Bureaucracy and lawsuits killed it, along with $2.2 billion in investments just for construction.
Wilkerson said independent power project investors don't care where they build — all power goes into PJM's 13-state grid. If the plants are not built here, they will be built elsewhere.
He's concerned West Virginia isn't sending welcoming signals to potential investors, he said. This bill states that the state welcomes "all of the above."
The senators debated the results but never proposed them. An alternative amendment to add the word coal next to any reference to natural gas was rejected.
Sen. Eric Tarr, R-Putnam, said he has concerns the law is anti-coal. There is no anti-coal intent in it. "The more we can reduce electricity costs, the more competitive we are as a state."
Several senators noted that coal is already enjoying some of the accelerated deadlines set out in the gas bill. And Stuart referred to the bureaucracy. "We need to accelerate this for all industries."
The bill passed in a vote, with Sen. Laura Chapman, R-Ohio, casting the only dissenting vote. It now goes to the entire Senate.