Choctaw Nation forms relationship with NASA to support science education for high school students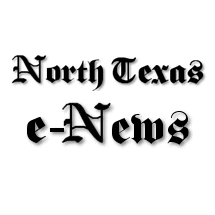 Durant, Oklahoma (January 24, 2023) – The Choctaw Nation of Oklahoma (CNO) and NASA have formed a new relationship that will provide students with a more direct look at science, technology, engineering and technology (STEM) education.
NASA employees will work with CNO's education department on programs involving science and technology.
The first element of the relationship will include a video uplink connection to NASA astronauts, allowing students to speak directly to those aboard the space station. The program offers unique, authentic experiences designed to enhance student learning, achievement, and interest in STEM. Astronauts living in the orbiting laboratory's space communicate 24 hours a day with NASA's Mission Control Center in Houston via the Near Space Network Tracking and Data Relay Satellites (TDRS).
Approximately 1,500 students will submit questions, 20 of which will be selected and posed to the astronauts. The astronauts will deliver opening and closing remarks and answer questions live during the 20-minute uplink taking place Tuesday, January 31 at the Bloomer Sullivan Arena on the Southeastern University campus. The uplink to speak with astronauts Nicole Mann and Frank Rubio is scheduled to occur around 9am
Mann is the first Native American woman in space.
"The downlink is a great opportunity for students and tribal members to see firsthand what scientists, doctors and educators are doing in space and to inspire the next generation of students to pursue STEM careers," said Joy Tribbey, program manager for the Choctaw Nation.
Selected students were part of an application process and were chosen based on desire to participate, alignment of the curriculum with STEM and NASA Downlinks goals, and how they will prepare and use the curriculum for the event said Tribby. Selected schools will receive the NASA curriculum and all materials through Project Pehlichi (acquired with federal funding from the Department of Education). The classrooms will utilize a full school year (22nd-23rd) of instruction and curriculum, including professional development by NASA and elements required for instruction.
The schools selected to participate are all Choctaw Nation Head start and preschool institutions, Jones Academy Elementary and seven public schools: McAlester Puterbaugh Middle School, Battiest, Valliant; Clayton/Crain Elementary School, Kinta Elementary School and Canadians.
About the Choctaw Nation
The Choctaw Nation is the third largest Native American nation in the United States with more than 212,000 tribal members and more than 12,000 employees. These ancient people have an oral tradition that goes back over 13,000 years. The first tribe above the Trail of Tears, its historic reservation boundaries are in the southeast corner of Oklahoma and cover 10,923 square miles. The Choctaw Nation's vision of "Living the Chahta Spirit of Faith, Family and Culture" is evident as it remains focused on providing opportunities for growth and prosperity. For more information about the Choctaw Nation, its culture, heritage and traditions, visitwww.choctanation.com.