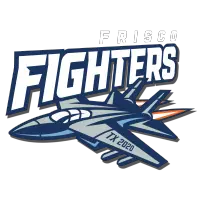 January 25, 2023 – Indoor Football League (IFL) – Frisco Fighters press release
FRISCO TX — The Frisco Fighters and head coach Billy Back today announced the addition of four defensemen to the team's roster, including Kyle Meyers, Trayshon Foster, Kordell Jackson and Dyvonne Inyang.
Meyers, a native of New Orleans, joins the Fighters from Florida State University. Meyers played all four years with the Seminoles. During his time at Florida State, the 6-foot-185-pound defenseman was one of the Atlantic Coast Conference's (ACC) top three defensemen with multiple interceptions and sacks. After completing his senior year as a redshirt in 2019, Meyers transferred to Tulane as a graduate student before signing with the Fighters.
"Kyle has next-level ability in his height, length and speed," Back said. "He played at the highest level in college and we plan for him to be a leader from day one and be a lockdown corner in this league."
Foster is a 6-foot, 205-pound fullback from Tuscaloosa, Alabama. Foster joins the Fighters from Northern Illinois University, where he qualified as an Academic All-MAC Honoree for four seasons (2016-2019). He finished his collegiate career with single-game career highs of nine tackles, two tackles for loss, two sacks, one interception and two pass break-ups.
"Trayshon is physical security, up close," Back said. "We love his size, speed and confident duel ability. He is a perfect match for us and we look forward to seeing him shine."
Jackson, the 5-foot-10, 185-pound defenseman, joins the Fighters from Austin Peay University, where he spent five years with the team (2017-2021). A native of Birmingham, Alabama, he had earned 30 awards during his time with Austin Peay, including three straight First Team All-OVC selections (2019-2021).
"If it weren't for an injury in his senior year, this young man would be busy on Sundays," Back said. "He's a lock down cover corner who plays like he's 6'2. He's aggressive in the running game and is pretty damn physical. This is a player to watch and follow."
Inyang, a 6-foot-1, 180-pound Missouri City, Texas, joins the fighters from UTSA. Inyang played at the University of Texas at El Paso, where he had 52 solo tackles, 4-17 tackles for loss, 1-8 sacks per yard and two interceptions in 26 games with the Miners.
"This kid has reach, he's a ball hawk from sideline to sideline," Back said. "He's a big DB who takes up space and it's hard to get distance in this game so he should do very well."
The Frisco Fighters will return to the field in March 2023. Squadron memberships and individual game tickets are available now.
• Discuss this story on the Indoor Football League message board…
The opinions expressed in this press release are those of the organization issuing it and do not necessarily reflect the thoughts or opinions of OurSports Central or its employees.