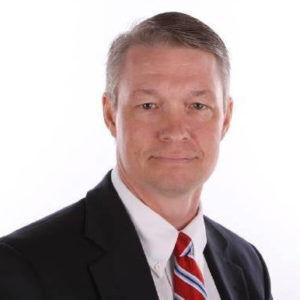 It's that special time of year again – no, not Christmas, but open enrollment, when our thoughts turn to the eternal and seemingly unsolvable problem of rising healthcare costs.
Now the problem itself seems to coincide strongly with the government's rise in medical spending. State Senator Jim Smallwood, in an op-ed published in the Gazette last week, reminds us that the Colorado government took a bold step last year to deal with the much-hyped "Colorado Option" that established a public meddle in the health insurance market , state health insurance company, and required private insurance carriers to just drop their premiums by 5% per year over three years. Everyone knows that competition is a good way to bring prices down and when that hasn't worked – well, it required the prices to be lowered anyway.
Sen. Smallwood, who is something of an economist, had some questions and concerns about all of this at the time, and he echoed them in his column. Jim's not a man to say, "I told you so," so I'll say it for him: Far from reducing the cost of health insurance in the state, the Colorado option has made the problem worse, exacerbated by a 10% Increase is evidenced in health insurance premiums for small groups and a 7 percent increase in premiums and change for the individual market.
It's not hard to figure out what happened. Rate setting in the health insurance market is no more effective than pricing in any other market. Prescribing artificially lower rates doesn't magically make medical care cheaper, it just shifts costs. And when those costs are shifted to where an insurer can't reimburse them, that insurer will look for a way out. That's exactly what happened in Colorado, where several health plans have left the state in recent months. So much for increasing competition.
The State's Department of Insurance responded in the least helpful way. What they did was use a program euphemistically called "mapping," a supposedly sophisticated data-driven scheme to determine the "best" of the few remaining health insurance plans for people based on where they live and conveniently route them there. In one swoop of A Grand Cosmic Coincidence, the "Proposed Plan" – which pops up front and center on your computer screen and requires just two clicks, and PRESTO! cheapest plan available (spoiler: it usually isn't).
Ah, but say you're a savvy health insurance buyer who chooses to shop around and isn't easily lured in by the "recommended plan" click-bait? Well, the state's website will reluctantly let you in, but first you'll have to go through a full financial application (though you're already prequalified) and weave your way through a maze of webpages, questions, and forms that consume much of your day. They go from two clicks to about 20, two seconds to two hours. The less gullible among us might interpret this as a way for the insurance department to push enrollment for the Colorado option that most consumers would otherwise avoid like an expensive hornet's nest .
Believe it or not, it's actually getting worse. Remember all those health plans that left Colorado? Since the pool was already quite small, chances are your airline was underneath it. Yet nowhere on the State Health Exchange website does it mention anything like "Your current carrier is no longer active in the State. Be aware that you need to find a new carrier and a new plan." See, that's the kind of information that would be quite helpful to a consumer. Instead, one simply finds the super-convenient 2-click "suggestion map" that takes you to the Colorado option at hand. By the way, if you happen to live in the Denver metro area and this happens to you, there's a good chance that the new "proposed plan" you're being fed will come with a whole new network that will require different doctors and a different practice and different pharmacies.
It is not logical to conclude that perhaps this whole government-created insurance mess is a deliberate attempt to smuggle a single-payer health care system past a rightfully suspicious electorate. On the other hand, the most important lesson here is that consumers should take it upon themselves to search for health plans instead of just clicking; the extra time could save a lot of money and frustration.
Kelly Sloan is a policy and public relations consultant and recovering journalist based in Denver.