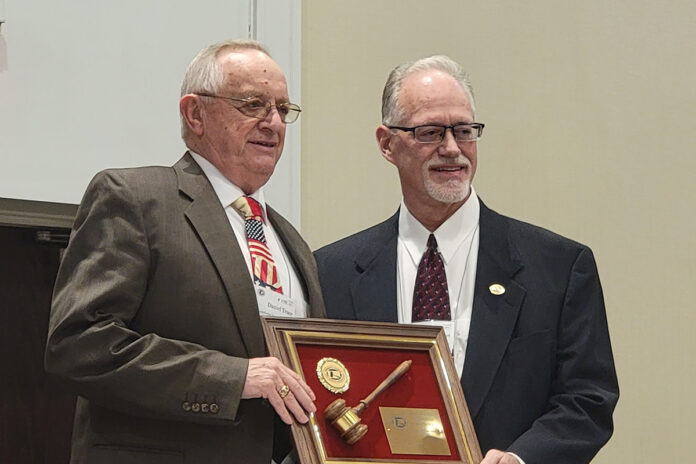 HARRISBURG, Pennsylvania – This year marked the 75th anniversary of the Pennsylvania Auctioneers Association and was celebrated at the January 10-13 annual convention and fair.
Over 200 auction professionals were present. Eighteen speakers from across the country offered information.
Some of the speakers came from within the PAA membership itself, including former auction competition winners Matt Hostetter, J. Meryl Stoltzfus and John Stauffer, who ran a "Bid Calling Workshop" where auctioneers could make bid calls and get some pointers.
awards
Multiple awards are given to honor some of those who have dedicated their careers to the industry and made the industry better.
Daniel A. Trace of Trace Auction Service of Meadville, Pennsylvania has been inducted into the PAA Hall of Fame. This award is given to an individual on the basis of integrity, honesty, high moral character, strong fairness and distinction and is awarded each year to an auctioneer who has made a commitment throughout the career to promoting excellence in the auction industry.
The title of Auctioneer of the Year is awarded to an auctioneer who has demonstrated outstanding leadership, high ethical standards, a willingness to share with others, participation in community causes, and outstanding contributions to the PAA and the auction profession. This year's recipient was Kimberly K. Douglass of Kimberly K. Auction, LLC of Boyertown, Pennsylvania.
contest
Annually, during the week of the PA Farm Show, the PAA hosts the Pennsylvania Auctioneer Competition Championship at the Harrisburg Farm Show Complex.
The competition took place on January 11th and recognized the best licensed auctioneers in the state of Pennsylvania. Seventeen contestants competed, with Brian Burke II of Meshoppen, Pennsylvania emerging as the overall winner.
Runner-up was Shawn Carbaugh of Spring Grove, Pennsylvania; the rookie (licensed for less than two years) was Spencer Karns of Claysburg, Pennsylvania; and the top female competitor was Dana Balsamo of Princeton, New Jersey.
There was also a Champion of Champions auctioneer competition. This is a competition held only every five years and is made up of former PA Auctioneer Competition Champions. This year there were 10 participants.
At the head was J. Meryl Stoltzfus of Newport, Pennsylvania; Second was John Stauffer of Robesonia, Pennsylvania; and in third place was Patrick Morgan of New Holland, Pennsylvania.
company awarded
Several auction companies were recognized in the first categories of the PAA Advertising and Marketing Competition, including Patrick Morgan Auction Services, LLC; Alderfer auction; Hurley Auctions; Les Longenecker; L&H Auctions; HK basement; Lane Ryan Auctions; Pook and Pook, Inc.; Ken Geyer real estate auctioneers; and Hostetter auctioneers.
The Best of Show, a jury-only award, was presented to Hostetter Auctioneers, who also won Auctioneer's Choice Advertising and Marketing Award, which was judged and selected by all auctioneers attending the conference.
The 2023 Pennsylvania Auctioneers Association officers include President Lon Clemmer of Harleysville, Pennsylvania; President-elect Thomas Saylor of Felton, Pennsylvania; Vice President Michael Calvert of Linesville, Pennsylvania; and Treasurer Robert A. Ensminger of Harrisburg, Pennsylvania.
Jamie Shearer of Downingtown, Pennsylvania will serve on the PAA Board of Directors as Immediate Past President. Kimberly K. Douglass of Boyertown, Pennsylvania is the executive director of the association.
To learn more about the association, visit paauctioneers.org or contact the association at [email protected]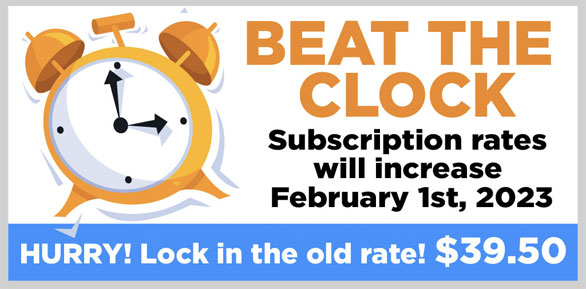 STAY INFORMED. REGISTRATION!
Latest farming news in your inbox!