Settlement announced for collective damages due to loss of language and culture in boarding schools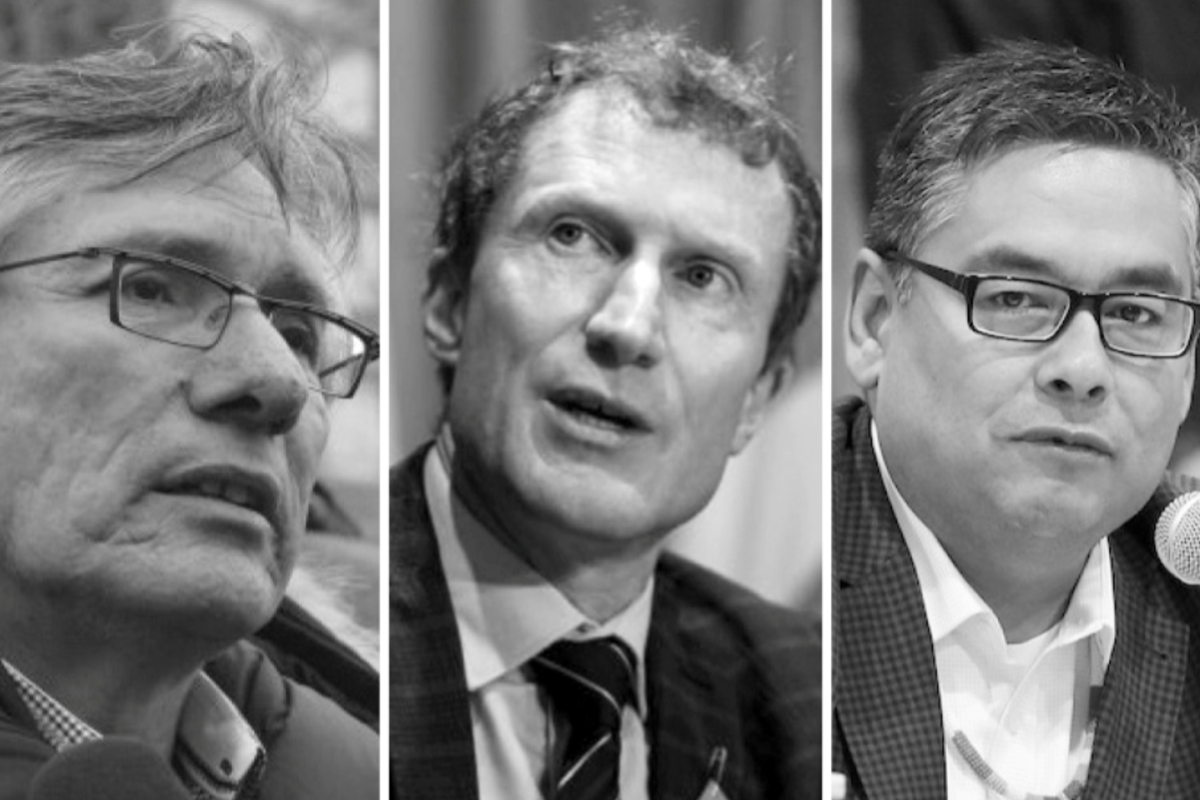 "Unification is about giving our nations the support they need to pick up the pieces and begin healing our communities," said Dr. Matthew Coon Come
A $2.8 billion settlement is set to help First Nation reclaim what the federal government took away through dormitories.
The settlement is Canada's response to the first class action lawsuit alleging collective damage to language and culture based on collective rights. Announced on January 21, it builds on the 2021 Gottfriedson Day Scholars settlement.
Former Tk'emlúps te Secwépemc leader Shane Gottfriedson and former Shíshálh leader Garry Feschuk were representative plaintiffs on behalf of their respective bands in the class action lawsuit. 325 First Nations bands had registered. Bands eligible to be part of the legal settlement either had members who were survivors of an Indian boarding school or who had a boarding school in their community.
"Garry and I agreed that Canada's policy of attacking our language and culture for over 120 years has wreaked havoc on our system of government and our laws, and seriously compromised our language… These impacts on our people were harms caused by Canada's policies of destruction." our language and culture," Gottfriedson said.
The result of this loss is a life of dysfunction and lateral violence and an inability to govern effectively.
"Canada fought us all the way to the courthouse steps and further to the halls outside the courtroom … Then Canada offered to settle 10 days before the trial began," Gottfriedson said.
Crown Indigenous Relations Secretary Marc Miller, who announced the settlement, said negotiations had been conducted both respectfully and quietly over the past few months.
"While (this) … doesn't make up for the past, it can help address the collective damage caused by Canada's deeply colonial past. A loss of language, a loss of culture and a loss of heritage," Miller said.
The Great Council of Crees (Eeyou Istchee) supported Tk'emlúps te Secwépemc and Shíshálh in their action.
"It wasn't enough for Canada to settle this First Nations class action lawsuit. Canada must act to help First Nations recover and commit to never repeating their destructive policies. This settlement agreement shows that Canada accepts responsibility for past actions and resolves to do better on this path of reconciliation," said Dr. Matthew Coon Come, former Grand Chief of the Grand Council.
"Unification is about giving our nations the support they need to pick up the pieces and begin healing our communities. It is about overcoming the pain of past oppression and rebuilding our societies. It's about restoring well-being in our communities," he said.
Coon Come added that the job would not be easy.
"It will take years. Rebuilding our languages, our cultures, our social institutions is complicated, but it is work that we must do for our young people," he said.
Gottfriedson called the settlement "the beginning of a new era in Canada for our people" as the use of the funds will be directed by each First Nations according to four pillars identified by plaintiffs' representatives: the revitalization and protection of indigenous languages Revitalizing and protecting indigenous cultures, protecting and promoting heritage and well-being for indigenous communities and their members.
The $2.8 billion will be invested in a not-for-profit trust managed by a permanent board of nine indigenous directors. Three of the Directors must be approved by each of the Tk'emlúps te Secwépemc, the Shíshálh Nation and the Great Council of Crees prior to election or appointment. Five directors are appointed based on regional representation and must be a member of the band class. Canada will have a director, but that director will not serve as chair, vice-chair, or chair of any session.
"(The board) needs to be set up for the time the investment is made… (to) have investment advice so that the money is invested immediately," said class attorney Peter Grant.
Initial payments of $200,000 will go to each of the 325 bands. That money gives nations the opportunity to develop an initial 10-year plan, Grant said.
The plans will be reviewed by the nonprofit board and an initial kick-start fund totaling $325 million will be paid. These funds are distributed at a base rate and then by population. A First Nation's remoteness is also considered when allocating funding.
"The timing of the delivery of this first installment will depend on each nation. Some will have their plans in effect immediately. Some will take time," Grant said.
If a First Nation needs more time, he added, their interest is held and accrued until they are ready to access their funding.
The first 10-year plan is followed by a second 10-year plan.
"The intention is to distribute all funds from the trust after 20 years," Grant said.
While the trust itself is wound up, the nonprofit will continue to work for up to a further 10 years to monitor the money and ensure it goes towards one of the four pillars, he said.
However, if after 20 years a First Nation wants to invest its share of the $2.8 billion in its own trust fund for the four pillars, the non-profit organization no longer has to monitor it.
"The idea is not to create an institutional structure that lives forever. It's designed to create a process through which nations can move forward," Grant said.
The settlement has yet to be approved by a judge and will appear in Vancouver federal court Feb. 27-March 1. There is a 60-day appeal period, and 30 days after that, the $2.8 billion will go to the for-profit trust, Grant said.
In June 2021, the federal government concluded an out-of-court settlement with day scientists with a focus on survivors and their descendants, which took up part of the Gottfriedson case.
The Gottfriedson case was initiated in 2012.