The Original Hot Chicken opens first restaurant in Woodstock, hosted by special guest Joey Chestnut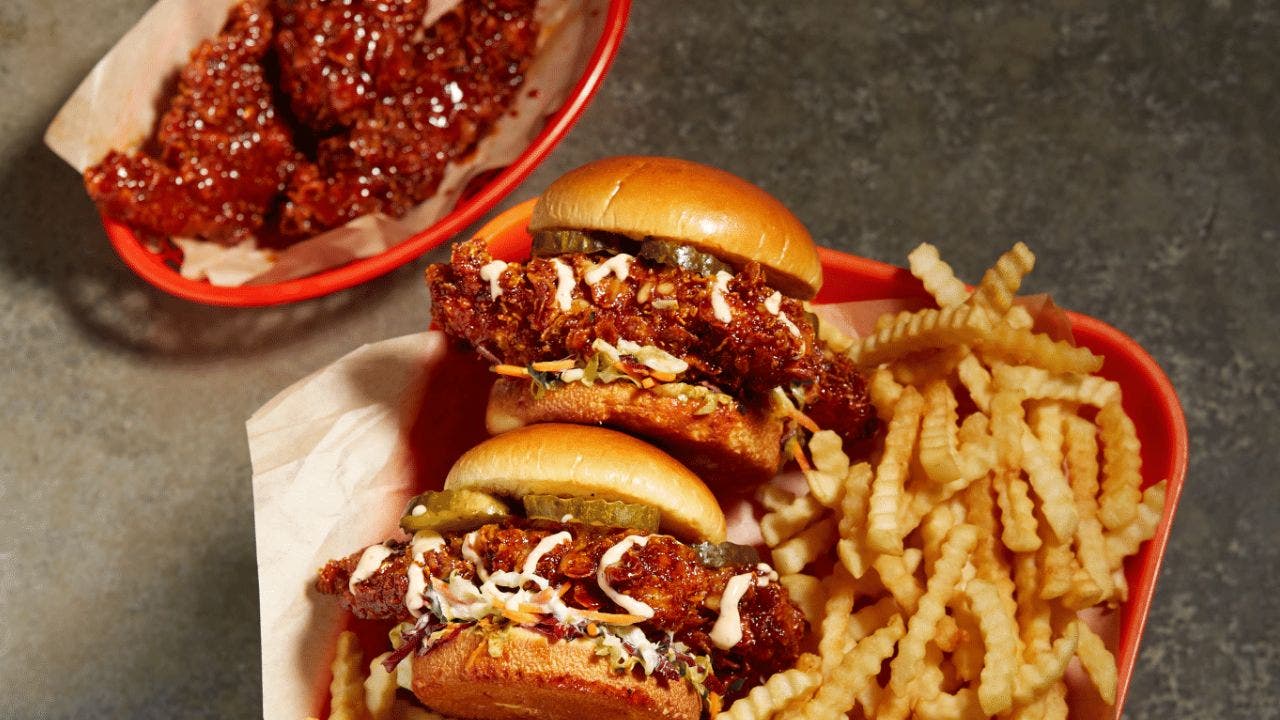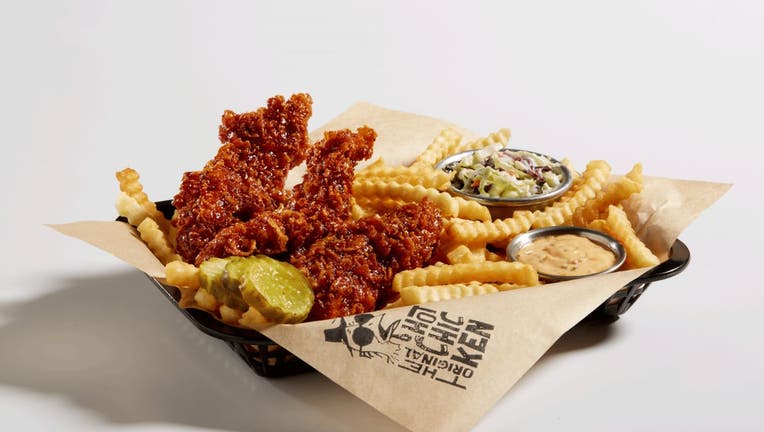 WOODSTOCK, Ga. – If you're ready for some pickle-brined, Southern-style, cornflake-rolled, Nashville-hot, damn-good chicken, just wait until The Original Hot Chicken opens its first-ever Georgia location. Woodstock will be home to a new chain that boasts Nashville-style hot chicken, and hot-dog-eater legend Joey Chestnut is expected to host the grand opening on January 28 at 180 Parkway 575.
Organizers say the Woodstock community is expecting a party with the works. Expect a live DJ, swag bags for the first 50 guests, a chicken dance competition with cash prizes, and watch Chestnut gobble down as much Mac n' Cheese as it can for five minutes. That'll probably be a lot considering the man is currently the world's No. 1 for competitive eating.
"We're excited to bring our Nashville-style Hot Chicken to the Woodstock community as our first Georgia location," said a representative of the Atlanta-based Experiential Brands management team. "There is no better way to celebrate this restaurant opening than with a ribbon cutting ceremony and action packed event. We can't wait to introduce people to our incredible food."
If you can take the heat this is the kitchen for you. We've heard there will be free food samples dipped in the restaurant's various hot sauces during the grand opening event.
So what's on the menu for The Original Hot Chicken?
Before you go, you should know what you're getting yourself into. Here's a quick taste:
The chicken
OG Hot Chicken reps say it takes two hands to take on the Original Chicken Sando, which are two hand-battered tenders topped with something called "Come Back Sauce."
Bone-in wings are served with Buffalo or Sweet Baby Ray BBQ sauce and a side of ranch or blue cheese.
Would it really be southern-style chicken if you couldn't get it on a waffle? You can order two tenders and a sweet cream waffle with hot red maple syrup and pure cream butter.
All chicken options are available in your preferred spiciness: No Heat, Mild, Medium, Korean, Hot and Xtra Hot.
The pages
The sides are your typical selection of crinkle-cut fries, coleslaw, and mac n' cheese.
The drinks
You can try an Oreo, chocolate, strawberry, or vanilla shake, or go all out and try Grandma's Signature Banana Pudding Shake.
There is also sweet and unsweetened tea, fresh lemonade and plenty of beer to choose from.
The desserts
Treat yourself to grandma's banana pudding or a fried twinkle drizzled with strawberry sauce.