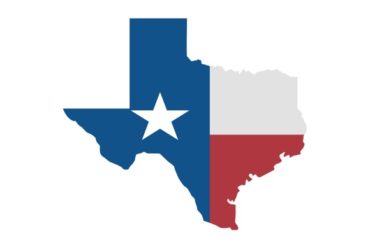 "This must not come at the expense of taxpayers"
A law introduced by a Texas Republican legislature seeks to prevent state public colleges and universities from providing funding to nonprofit media organizations.
While critics claim the legislation is aimed at thwarting a left-leaning press and could hamper opportunities for student journalism, HB 845 was introduced by Rep. Jared Patterson in December, ostensibly to save taxpayers' money.
"Media organizations rely on government funding, and particularly when tuition fees are increasing, it shouldn't come at the expense of taxpayers," said Jeffrey Waldock, Patterson's chief of staff The college fix in a phone interview this month.
Waldock said the proposal was prompted by a public information request that revealed funding from higher education institutions "millions of dollars in just a few short years". He said the bill aims to reduce outlets' reliance on government funds.
"We don't want government money to be a major source of funding for the press, we feel that influence is not helpful to the press or the information they are trying to disseminate," Waldock said.
If approved, it would prohibit universities from using funds "from any source to financially support a media organization that is exempt from federal income tax, including through the purchase of membership, sponsorships, or advertising services," the bill says.
Texas Press Association executive director Mike Hodges said the bill could be directed The Texas Tribune.
"I was just told it got nicknames from colleges The Texas Tribune Bill, because what Patterson wants to do is limit the funding coming into this organization from the state because of editorial bias, he thinks it's too liberal," Hodges told The College Fix in a phone interview.
In a Jan. 10 tweet, Patterson said from The Texas Tribunea major nonprofit media organization in the state: "And if you're wondering why the @TexasTribune writes its articles using the far left's radical code of conduct." Texas belong.
Natalie Choate, Chief Communication Officer at The Texas Tribune, narrates The college fix in a January email that the tribune is aware of the bill and adds that it would have a serious impact on both urban and rural communities in Texas.
Choate said all funds received from sponsors will be clearly identified and will in no way affect their journalism, but the law would severely limit higher education institutions' freedom to spend their marketing and advertising dollars as they please.
"Additionally, HB845 would also impact Texas NPR and PBS stations, which provide critical, non-partisan news and information and often operate out of Texas college and university campuses," Choate said.
Hodges said the bill could also potentially cut funding for college and internship opportunities for journalism students in Texas.
Waldock said they are not aiming to limit career preparation opportunities and could explore possible changes if necessary.
The session of the 88th Legislature began on January 10th and will last until May 29th.
MORE: Texas lawmakers propose ban on DEI programs at public universities
IMAGE: Shutterstock
Continue reading
Like The college fix on Facebook / Follow us on Twitter