newYou can now listen to Fox News articles!
The recently accused Duke-Brigham Young women's volleyball incident is now affecting the basketball season, which is actually three months away from starting.
The University of South Carolina women's basketball team canceled two games against Brigham Young University — one this year, the next — in response to the alleged incident.
Click here for more sports coverage on FOXNEWS.COM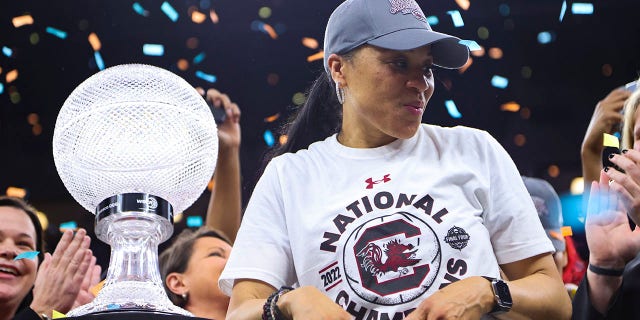 Duke's Rachel Robinson claims a fan made her and her black teammates racially abuse BYU "throughout the game."
However, this claim was opposed by witnesses, who said they "didn't hear anything at all".
Despite conflicting reports, Gamecocks head coach Dawn Staley is pleased with her decision.
"As a head coach, it's my job to do what's best for my players and staff," Staley said in a statement released Friday by South Carolina. "The events at Brigham Young University have made me re-evaluate our home and home, and I don't think this is the right time for us to be part of this series."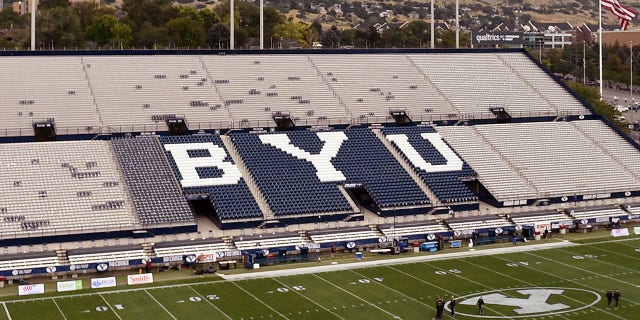 Duke women's volleyball player's racist claims under scrutiny
A spokesperson for BYU told Fox News Digital that they confirmed that Duke first mentioned hearing the slur in Game 3, but no one has been identified.
Four staff members and a uniformed official spoke to the student department (the fan in question was a Utah Valley student) and Duke made no complaints for the remainder of the game, the person said.
BYU has apologized for the incident and banned the fan, but the school said the person was kicked out of the game for "disturbing guests" rather than yelling at the players.
Neither BYU officials nor BYU police have confirmed that defamation was used, nor can they tell if the person was yelling in Richardson's direction while she was purported to be serving her.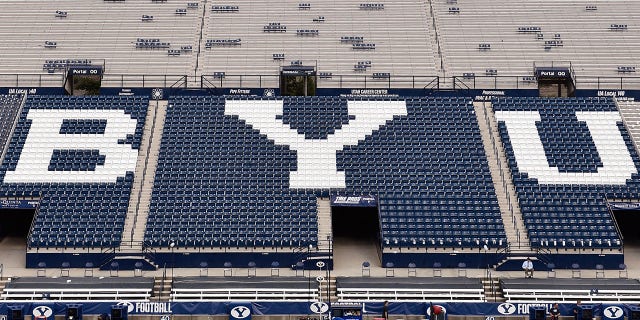 Bills' MATT ARAIZA, 2 former college teammates named in gang rape lawsuit
"Various BYU Athletics employees have been looking at BYUtv's video and other cameras in the facility that the volleyball team has access to for film review. This has been going on since Friday night's game," said BYU Associate Athletic Director Jon Mack Jon McBride said in a statement. "The person suspended is a person identified by Duke University for using racial slurs. However, we were unable to find any evidence that the person used slurs during the game."
A BYU sports official also told the BYU student-led newspaper that the fan had mental issues.
"When a mentally disabled fan approached the Duke player, the Duke team suddenly recognized the disabled 'voice' as the same swearing person," the official said. "They never saw or pointed a face, just a voice. They banned the person. Not for defamation, but for disturbing visiting guests. BYU Athletics staff reviewed footage of the entire game, the one Duke identified Man never sat in the student section. Her story didn't add up, BYU forbid an innocent man to appease the mob and let their PR mess go away. While I don't know if Ms. Richardson really heard something wrong or made up the story on purpose, But it certainly doesn't constitute the criticism BYU gets. There is zero evidence of defamatory statements. Not a single witness showed up except for Ms. Richardson. Not a single cell phone video or several camera angles of BYUtv captured a thing. It's unlikely when you're swearing in 'every serve'."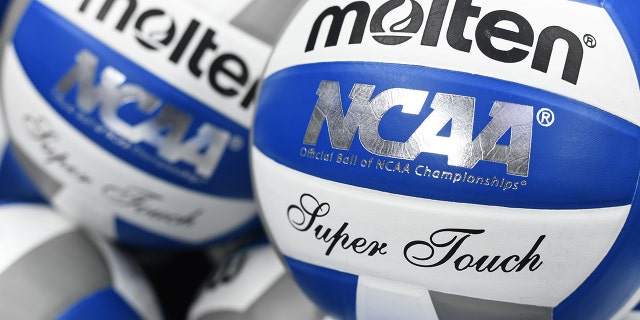 Click here for the Fox News app
However, according to a police report, someone left a threatening voicemail on Sunday to a Brigham Young University coach and "face-to-face" with a Duke player after Friday's game, leaving the player feeling "" uncomfortable".
The Associated Press contributed to this report.